Seven Outdoor Adventures in Punta Cana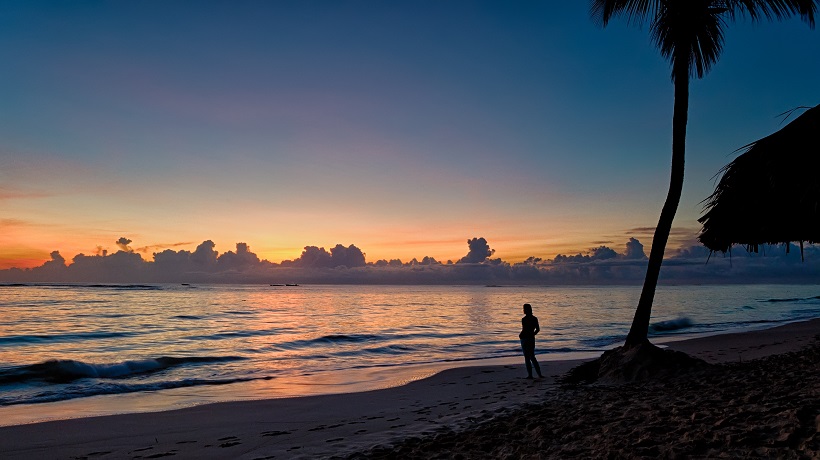 Punta Cana is an exciting resort town on the eastern shore of the Dominican Republic. Famous for beautiful beaches and crystal-clear waters, Punta Cana is attractive and affordable. Punta Cana is full of adventures waiting to happen.
1. Relax on the Beach
So, relaxing on the beach isn't a daring adventure, but Punta Cana is famous for extraordinary beaches. Not only is the sand amazing, but the beaches are surrounded by palm trees just begging for a moonlight stroll. Best of all, the beaches are free, and many of them offer modern amenities.
2. Dive into The Water
Once you've finished relaxing on the fabulous beaches, try an adventurous excursion into the water. If you have had enough of the sand and are ready for a water adventure, then sign up for scuba diving or surfing. The coast of the Dominican Republic has gorgeous, well-preserved coral reefs. If you plan it just right, you could spend time swimming with the fish and sea mammals.
3. Animal Excursions
Dolphin Discovery and Manati Park are hands-on education facilities just perfect for families. At Dolphin Discovery you can enjoy a fascinating learning program, pet some dolphins, or even swim with them. It all depends on the package you purchase. They have several species of dolphins to play with. Moreover, their interactive environmental education program teaches everyone about green living.
Manati Park features birds and reptiles. They have fabulous animal shows and Taíno dance performances. A free shuttle bus operates between the park and several hotels.
4. Play 18 Holes
Punta Cana is famous for its golf courses. Punta Espada designed by Jack Nicholson hosts several PGA matches. La Cana Golf Course uses Paspalum grass which can actually be watered with seawater, making it a "greener" choice.
5. Take a Hike
Parks abound not far from Punta Cana. The Indigenous Eyes Ecological Park and Reserve consist of 1500 acres of lowland subtropical forest and has twelve freshwater lakes. It hosts guided and self-guided hikes and is considered a premier bird watching location.
6. Nature Theme Parks
Scape Park, which hosts the marvelous swimming hole, Hoyo Azul, is within the resort community. Scape Park has fun nature-based adventures such as zip lines and cave exploration. In addition, several hiking trails lead through the natural vegetation and landscape.
7. Ready for the Nightlife
Nightlife is fun and exciting in Punta Cana. Try Coco Bongo Show and Disco or the Kviar Show Disco & Casino for Vegas like fun. For a more dignified night out try the Don Queco Cigar Bar.
How to Plan This Great Adventure?
Punta Cana is the place to visit for relaxation and non-stop adventure. When you're ready to plan your stay, Dominican Quest is your one-stop answer. Plan your marvelous vacation at Punta Cana with us. We specialize in reliable airport transfers, planning excursions, and outstanding customer service.