Dominican Republic 2014 Events: August December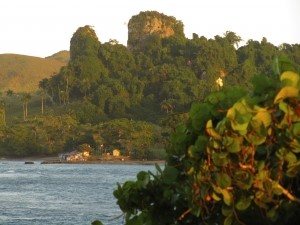 Planning a trip to the Dominican Republic? If you're looking to enjoy some classic Dominican events, you might want to think about going during one (or more!) of these times:
Music: Merengue Festival & Caribbean Rhythms of Santo Domingo
Enjoy live Merengue, Reggae and other Caribbean music in Santo Domingo from Friday August 1 to Saturday August 2. Merengue is deeply rooted in the Dominican Republic and, like all folkloric music, has morphed and evolved over the years spawning multiple sub-genres, and there remains no one 'true' version. Merengue bands will be on small and large stages, DJs spin on street corners and revelers dance everywhere, from the audience to the street to the beach.
History: Long Night of the Museums  Autumn Version
The Long Night of the Museums is held in countries around the world. Held four times a year in the Dominican Republic, this event is inspired by the characteristics of the current season and exists so that visitors can get to know the local museums and cultural offerings. On Saturday September 20, the museums of the Dominican Republic are open to the public from 9am until 12 midnight, with free admission! There will be activities related to theater, dance, painting, music, literature, handicrafts, movies and gastronomy.
Fashion: Dominicana Moda
In 2006 the Dominican Republic devoted a week towards fashion for the first time. In 2008 the event reached its maximum development, becoming an integral part of fashion, and combined the catwalks with food, entertainment, trades, exhibitions and product and service sales. Since its inception, the event has blossomed a spirit of social responsibility and allocates part of its revenue to over 50 charities in the country. This year the event takes place from Monday October 20 to Saturday October 25.
Golf: International Long Drive Challenge
In to golf? You won't want to miss this! Relax on the beaches of the Dominican Republic and enjoy watching the International Long Drive Challenge Team and Individual Championships. Hosted from November 16 to November 23 on the El Dorada Golf Course in Puero Plata, this challenge brings the best long driver hitters together from around the world. For player facts, visit the official ILDC website.
My Dominican Transfers offers reliable and exclusive Dominican Republic shuttle services, tours and Domestic flights. Book in advance and enjoy high quality services during your next stay in Punta Cana, La Romana, Samana, Puerto Rico, Juan Dolio and any other part of the island!